Das Musikjahr 1986
Auffallend viele Wechsel in den internationalen Hitparaden hatte das Musikjahr 1986 zu verzeichnen: Egal, ob in den britischen oder amerikanischen Charts – kaum ein Titel hielt sich in diesem Jahr länger als zwei bis drei Wochen auf Platz 1 der Hitlisten. Angestoßen wurde diese Entwicklung nicht zuletzt durch den US-Fernsehsender MTV, der mit seinem Rotationsprogramm aus aktuellen Musikvideos den musikalischen Mainstream zunehmend bestimmte.
In der BBC-Single-Hitparade dominierten daher auch eher Produktionen aus dem Pop-Bereich, die durch ihre eingängigen Synthesizer-Linien das junge Publikum begeisterten.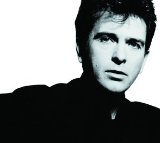 Bands wie die Pet Shop Boys mit "West End Girls", a-ha mit "The Sun Always Shines On TV" oder The Communards mit "Don't leave me that way" feierten Single-Erfolge, während sich etablierte Künstler wie Queen ("A Kind of Magic"), Peter Gabriel ("So") oder Paul Simon ("Graceland") die Topplätze in den britischen LP-Charts teilten.
Ähnlich die Situation auch in den USA. Hier gaben sich Newcomer wie die Bangles mit "Walk Like An Egyptian" oder Whitney Houston, die mit den Singleauskopplungen "How Will I Know" und "The Greatest Love Of All" aus ihrem Debütalbum gleich zwei Nummer-1-Hits landete, an der Spitze der Billboard-Charts die Klinke in die Hand. Nur gelegentlich konnten Rock-Dinosaurier wie Starship mit ihrem Titel "Sara" oder Boston mit "Amanda" diese Dominanz der jungen Kräfte durchbrechen.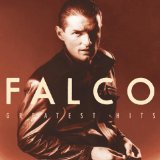 Eine Ausnahme bildeten 1986 die deutschen Hitlisten: Hier rangierten Interpreten auch für eine längere Zeit auf Platz 1, allen voran der Österreicher Falco, der mit seinem umstrittenen Song "Jeanny (Part I)" für acht Wochen die Charts anführte. Ebenfalls erfolgreich waren mit sechs Wochen auf der Topposition auch die britische Band Level 42 und ihr Titel "Lessons in Love" sowie Ex-Smokie-Sänger Chris Norman mit dem von Dieter Bohlen produzierten Hit "Midnight Lady".

In den deutschen Album Charts belegte Herbert Grönemeyer mit seiner LP 'Sprünge' für ganze zehn Wochen die Top-Position aber auch BAP mit 'Aahl Männer aalglatt' und Tina Turner mit 'Break Every Rule' sowie Madonna mit 'True Blue' belegten lange Zeit den vordersten Platz.